Are you planning for cancer?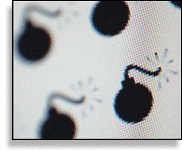 The statistics are shocking for cancer and many reports indicate that it is getting worse. Some people argue the increase in cancer has to do with our worsening diet & lack of exercise while others think that cancer rates are rising due to pollution and our environment. Whatever the reasons, we all need to plan for cancer to some degree.
---
Here are some statistical cancer reports that is food for thought:-
Cancer Incidence Rates
One in three people will be diagnosed with cancer during their lifetime. Cancer is a disease that mainly affects older people, with 64 per cent of cases in those aged 65 and over.
The average life expectancy in the United kingdom has pretty much doubled since the mid nineteenth century and the population at risk of cancer has grown as well. It is estimated that around one third of all cancers are caused by smoking and one third by diet. Current government data reports that around a quarter of adults now smoke.
In the year 2001, more than 270,000 new cases of cancer were registered in the United Kingdom. There are over 200 different types of cancer but the four major ones are breast, lung, large bowel (colorectal) and the prostate, account for over half of all these cases diagnosed. In the young, other cancers are far more common.
Leukemia is the most common cancer in children, representing one third of all cases. In young men aged 20 – 39 testicular cancer is the most frequently occurring cancer.
Non-melanoma skin cancer (NMSC) is now very common, with more than 62,000 new cases registered every year, but it is mostly curable. The national statistics for NMSC are not complete and are now routinely omitted from the overall total of new cancer cases.
Cancer Incidence - Males
The most common cancer in men is prostate cancer, responsible for a fifth of all new cases. The incidence of lung cancer thankfully continues to fall as a result of the decrease in smoking trends among men in recent years. Large bowel cancer is the third most common cancer in men. These cancers account for over half of the newly diagnosed cancers in men.
Cancer Incidence - Female
Breast cancer is by far the most common cancer in women, accounting for 30 per cent of all new cases. Large bowel and lung cancer are the second and third most common cancers in women. The top three cancers in women account for over half of all newly diagnosed cases.
---
Cancer Survival Rates
Survival rates should not be used to make a prognosis for individual cancer patients for a very good number of reasons:
The rates are based on the outcomes of patients diagnosed with cancer at different stages of development. For most types of cancer there are big differences in five-year survival rates depending on how advanced the disease is at the diagnosis point.
Cancer rates are based on patients diagnosed 1996 – 1999 and will not reflect recent advances made in the treatment of any particular cancer.
Cancer rates are based on patients aged 15 – 99, for all types of cancer five-year survival differs considerably by age at diagnosis.
Cancer Survival Rates - Male
Of the 15 most commonly diagnosed cancers in men, testicular cancer has the highest five-year relative survival at 95% and pancreatic cancer has the lowest at 2%. In recent years there have been big increases in the five-year survival rates for prostate cancer.
These improvements largely reflect an increasing number of men being diagnosed with very early stage prostate cancer as a result of widespread use of PSA testing. Most men diagnosed at a very early stage will die with prostate cancer but not from it, therefore the survival rate has increased.
Cancer Survival Rates - Female
In women, breast cancer, malignant melanoma and cancer of the uterus all have five-year relative survival of over 70%. Of the 15 most commonly diagnosed cancers in women, esophageal, lung and pancreatic cancer have survival rates of less than 10%.
---
Cancer Mortality
Cancer is the cause of a quarter (26 per cent) of all deaths in the United Kingdom. Deaths from cancer outnumber deaths from heart disease. In 2002, there were 155,180 deaths from cancer.
Lung cancer, with its low survival rates is the biggest cancer killer in the United Kingdom. On average 92 people die every day from lung cancer in the United Kingdom. Over one fifth (22 per cent) of all cancer deaths were from lung cancer, and a quarter (24 per cent) from cancers of the large bowel, breast and prostate.
Cigarette smoking has been identified as the single most important cause of preventable disease and premature death in the United Kingdom. Overall, a third of all cancer deaths are linked to smoking.
Cancers cause an even greater proportion of deaths in those under the age of 65, when more than one in three (37 per cent) deaths are caused by cancer. When the sexes are separated, this proportion is even greater for women, with 47 per cent of deaths caused by cancer. In men under 65, cancer is responsible for approximately 31 per cent of deaths.
Cancer Mortality - Female
Mortality from breast cancer in the United kingdom has fallen steadily since 1990, probably because of earlier detection and improved treatment. In 2002, lung cancer was the leading cause of cancer death in women in the United Kingdom.
Cancer Mortality - Male
Despite the fall in lung cancer incidence, survival is low and lung cancer still heads the table of male cancer deaths in 2002. Almost half of all male cancer deaths are caused by lung, prostate and bowel cancers combined.

Warning: include(xcommentpro/Main.php): failed to open stream: No such file or directory in /freeola/users/3/7/sr0330773/htdocs/index.php on line 252

Warning: include(): Failed opening 'xcommentpro/Main.php' for inclusion (include_path='.:/usr/share/pear:/usr/share/php') in /freeola/users/3/7/sr0330773/htdocs/index.php on line 252

Tags: plan4 information resources UK cancer critical illness lung cancer asbestosis mesothelioma malignant claiming compensation no win no fee legal redress liability insurance negligence claims one stop shop for cancer advice
---
Cancer Articles - Main Indexes:
cancer guide I cancer advice I cancer prevention I cancer treatments I cancer types I cancer research I causes of cancer I mesothelioma lung cancer guide I alternative cancer therapy I foods and cancer I breast cancer I lung cancer I liver cancer I skin cancer I colon cancer I bone cancer I mesothelioma I asbestos cancer I stomach cancer I bowel cancer
Cancer Topics:
Acute Leukemia I American Cancer Society I Asbestos Cancer I Asbestos Lawyer I Bone Cancer Types I Breast Cancer I Breast Cancer Causes I Breast Cancer Support I Breast Cancer Types I Cancer Of The Pancreas I Cancer Research I Cancer Resource I Cancer Resources I Cancer Statistics I Cancer Treatment I Cancer Treatments I Causes of Leukemia I Clinical Trials I Colon Cancer I Colon Cancer Center I Colon Cancer Symptoms I Colon Cancer Treatment I Colorectal Cancer I Emphysema I Germ Cells Tumor I Cancer Illness I Lung Cancer I Lung Cancer Research I National Cancer Institute I New Cancers I Oncologist I Oncology Statistics I Ovarian Cancer Support I Pancreatic Cancer Resources I Skin Cancer I Skin Cancer Symptoms I Symptoms Of Breast Cancer I Treatments For Colon Cancer I cancer lawyer I cancer attorney I cancer law suit I cancer information I cancer litigation I cancer law firm I cancer settlement I